Follow us on Facebook
Toughest 10K
Kemah - Seabrook Bridge
Race Date: September 21, 2013 @7:30AM
Flat and easy on the Kemah Boardwalk and then the "Tough" part, 4 passes (2 complete loops) over the Kemah/Seabrook Bridge. Then, it's downhill (not really) to the finish!
Preliminary Results are up on the Results page.


"TERRIFIC, as usual. You do put on a terrific race. All details taken care of, just great for runners. Looking forward to Galveston 10K."
Sandy McKinney
"I had a great time and will do it again next year! People were friendly and helpful and the run was a lot of fun.
thanks, "
pvj
"Over the course of fourteen years, I have ran hundreds of races across the country. This is one of the best races I have ever been to. The course was great, roads were protected, support was awesome, packet pick-up ran smoothly, and post race just rocked. I had a great time, and will definitely do this again. "
Sara Little
In 2011 and 2012 runners and walkers took the challenge and finished the inaugural, and then the second annual Texas Bridge Series. We are happy to announce that it's BACK!! Are you ready to take the challenge in 2013? Add Texas Bridge Series To your Kemah registration and sign up for all three races together. Note: No rain checks or refunds if you can't attend, so be sure you can be there for all three.
To Benefit:
The Bridge over Troubled Water better known as "The Bridge"
"The mission of The Bridge is to offer support, provide safety, and prevent domestic and sexual violence."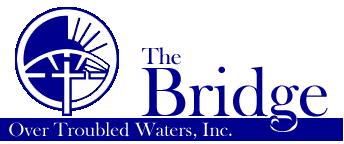 Why our post race party rocks: