Follow us on Facebook
Toughest 10K
Kemah - Seabrook Bridge
Race Date: Sunday, September 17, 2017 @7:30AM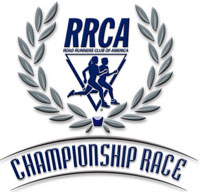 RRCA Regional Championship Race

Gatorade Endurance Formula is the exclusive sports beverage of the Toughest 10K Kemah 2016.
Gatorade is not responsible for any acts or omissions by volunteers or staff for the Toughest 10K Kemah 2016.
Flat and easy on the Kemah Boardwalk and the "Tough" part - 4 passes (2 complete loops) over the Kemah/Seabrook Bridge. Then, it's downhill (not really) to the finish!
All finishers will receive a medal.
The
Toughest 10K Kemah
is the first race in the
Texas Bridge Series
, organized by
Running Alliance Sport
.
Details about the race including course map can be found on the Info page.
Online and mail in registration form are linked from the Register page.
Frequently Asked Questions about the race and answers to them can be found on the FAQ page.
Our wonderful Sponsors can be found on the Sponsors page.
Contact us by using the online form on our Contact Us page.
To Benefit:
The Bridge over Troubled Water better known as "The Bridge"
"The mission of The Bridge is to offer support, provide safety, and prevent domestic and sexual violence."